Illumination Works (ILW) is proud to announce our award for an AFWERX Small Business Innovation Research (SBIR) project to align with Air Force Science and Technology strategic capability for rapid, effective decision-making by enabling Air Force programs with an automated understanding of data rights assertions.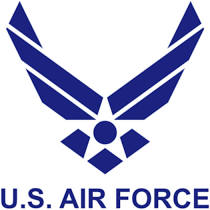 Understanding Data Rights Assertions
The Air Force manages thousands of contracts simultaneously and needs a consistent method for management of data rights assertions and contractor surveillance of data due to the Air Force as part of contract performance. Without proper data acquisition management and enforcement, the government could be at a disadvantage, potentially leading to expensive sole source procurements, time-consuming intellectual property (IP) issue resolutions, improper data rights assertions, and a lack of timely data for lifecycle supportability decision making.
Automating Verification
For this effort, Illumination Works will assess the feasibility of leveraging machine learning (ML) to automate verification of accurate and compliant data rights assertions, providing Air Force programs with prompt understanding of data rights compliance and conformity to regulations. This solution lays the foundation for automating verification of the justification of data rights assertions by leveraging information in the Integrated Master Plan (IMP)/Integrated Master Schedule (IMS).
"I am happy to support and sponsor this Phase I research effort. The benefits will include the potential for significant reduced life cycle costs and improvements in the management of our critical weapon systems across the full spectrum of supportability." –Philip Ball, Chief, Enterprise Analysis, AFLCMC/LZIA
"A system that uses data science and machine learning to improve Air Force technical data, software, and data rights acquisitions is needed to address major weapon system procurement gaps." –Christopher Monsey, Intellectual Property and Acquisition Counsel, AFSC
"DoD has faced challenges for understanding and managing data rights for many years. We are excited to help provide automated assistance to this critical and costly contracting area."
Machine Learning & Natural Language Processing
Advanced ML can be leveraged to automate verification of accurate and compliant data rights assertions, map assertions to planned and actual activities from IMP/IMS, and automate monitoring of receipt of data owed to the government. Working with AFLCMC/LZIA, AFSC/JA, AFLCMC/WLZ, and AFLCMC/WIGE, Illumination Works will perform discovery and assessment on applying ML, Natural Language Processing (NLP), and computer vision techniques to validate data rights assertion conformity, verify the accuracy of technical drawing markings, and explore the potential to link assertions to IMP/IMS tasks.
For more information contact Jan Turkelson, Vice President, Government Division or check out our Government page on our website.
About Illumination Works
Illumination Works is a trusted technology partner in user-centric digital transformation, delivering impactful business results to clients through a wide range of services including big data information frameworks, data science, data visualization, and application/cloud development, all while focusing the approach on the end-user perspective. Established in 2006, ILW has offices in Beavercreek, Cincinnati, and Columbus.