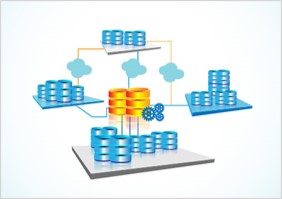 Big Data Ingestion & Cloud Architecture
A healthcare company needed to increase the speed of their big data ingestion framework and required cloud services platform migration expertise to help the business scale and grow.
Illumination Works performed architectural reviews and enhancement development for the ingestion framework and enterprise data warehouse (EDW) and provided thought leadership on the company's migration to Amazon Web Services (AWS) cloud.
Improved Hadoop ingestion framework
Developed incremental ingest capability
Improved Hadoop architecture (EDW)
Provided expertise on batch and real-time data
Improved StreamSets architecture
Developed ingest pipelines for streaming data
Improved AWS cloud migration approach
Big data architecture, cloud architecture, data integration
Python, AWS, Hadoop, StreamSets, Kafka, Hive
Big Data and Hadoop best practices
Agile development (Scrum Master)
Healthcare insurance data 
Related Case Studies You May Like
Interested In Working With Us?