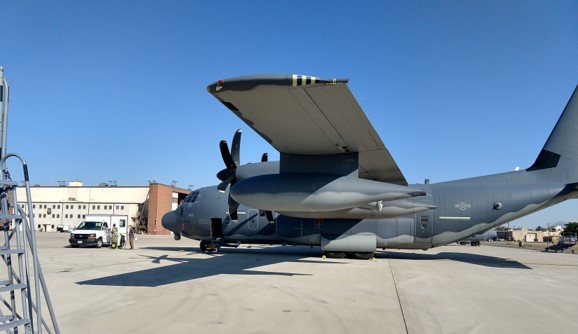 Expert Capture Maintenance Training Pilot
The Air Force maintenance community requires consistent ramp up and training of skilled workers quickly.
Team ILW is piloting a maintenance training tool at Kirtland AFB utilizing augmented reality (AR) technologies to provide interactive models for training on the CV-22, C-130, and HH-60.
Our team is delivering a state-of-the-art cloud-based AR training leveraging PTC Vuforia Expert Capture application on a RealWear AR device.
One 1-week configuration and Expert Capture training where maintainers recorded and edited steps for use cases
Five 1-week hands-on support working side-by-side with maintainers to capture, edit, and deploy initial training scenarios using the EC software
Modernize the workforce
Minimize impact of normal turnover rates and the increasing number of senior management eligible for retirement through AR training tools
PTC Vuforia Expert Capture software
RealWear HMT-1 headset to house software and capture/play back steps
Mobile workstation to tether/connect to PTC software cloud for editing in web app
Related Case Studies You May Like
Interested In Working With Us?