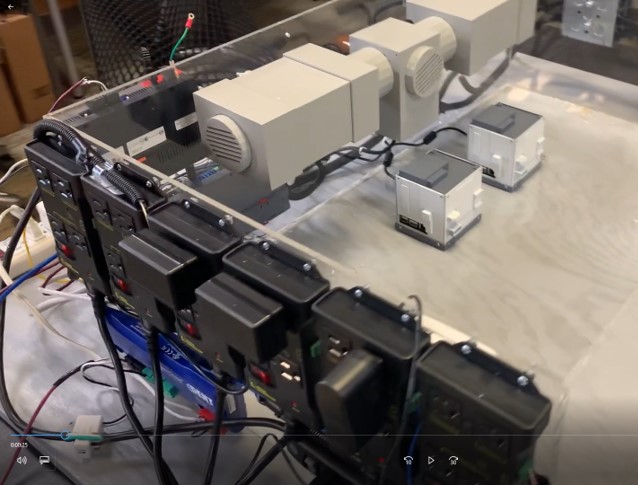 Micro-Model Machine Shop Simulator
As manufacturing clients increase the number of machines that are instrumented and network enabled, the volume of data available to monitor the details of a facility increase exponentially. A central monitoring and management system is critical in large manufacturing plants and repair facilities. ​
ILW developed a micro-model machine shop simulator equipped with Honeywell controllers that monitor and control factory infrastructure such as heating, ventilation, and air conditioning (HVAC), exhaust fans, and power consumption. This prototype demonstrates the value of PTC's Thingworx to monitor and manage production systems and provides a template for quickly integrating similar capabilities at the customer site.
Ability to monitor/manage the volume of available information in a smart factory
Addresses security and safety constraints dictated by certain regulatory agencies
Federated model can allow equipment monitoring across multiple locations
HVAC system is a working micro-HVAC that uses thermal-electric chips for heating and cooling, fans for airflow, and water cooling for heat dissipation ​
Micro-model CNC and HVAC machines to simulate real-life, real-time data​
Web-based user interface built on Thingworx Foundation 9 and Thingworx Kepware​
ThingWorx Foundation 9
ThingWorx Kepware
Factory Assist
ThingWorx Mashup
Micro-HVAC
Honeywell controllers, exhaust fans, power consumption, and digital switches
Related Case Studies You May Like
Interested In Working With Us?